I thought I would share a few pictures of my latest model build - the Spacehawk from Terrahawks.
This is an exact reproduction of the original model used in the series - made possible because I've had that model for the last six months to do some repairs to it. Also I managed to get hold of a large number of duplicate parts left over from the original build back in early 1980s, including all the vintage coffee jar lids and disposable razors needed to build this.
Its taken a lot of glue to stick the 1800 pieces together but it's come out quite well ....
To begin with the almost complete spare set of parts assembled by the original builder, Phil Rae, incase he needed to build a spare, I just needed another 15+ model kits to complete it.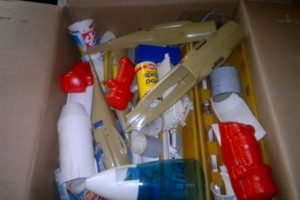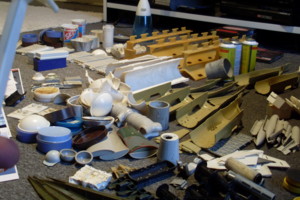 starting to copy the assembled parts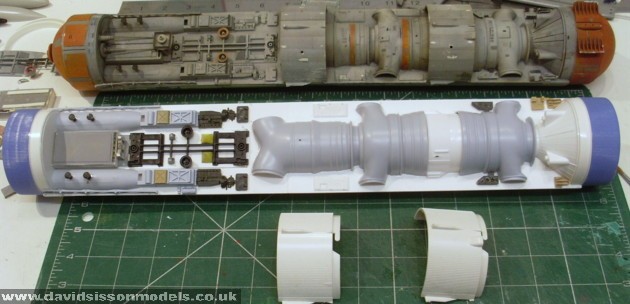 repaired original and finished reproduction